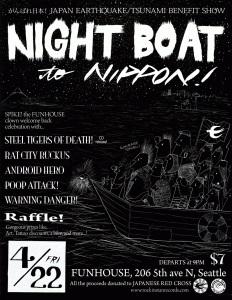 Come out to the Funhouse on April 22nd and have a great time listening to Steel Tigers of Death, Rat City Ruckus, Android Hero, Poop Attack! and Warning Danger! and help the people of Japan!
We are going to have some killer raffle prizes too!
Also check out the Night Boat to Nippon website!