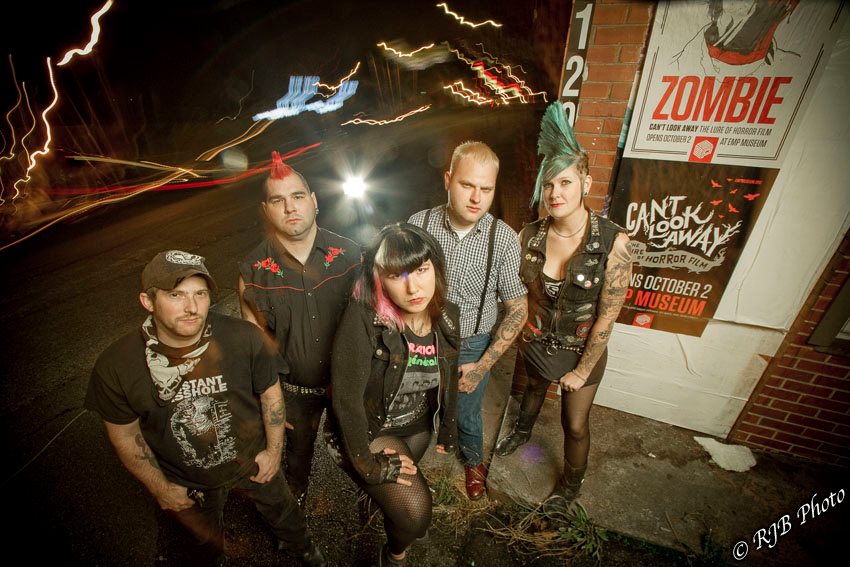 Conniption fits formed in January of 2010. With ex members of Vile, Shot for Shot, Gadzooks, the Shiners, Maggot Mouth and a current member of Shit Gets Smashed (Kimi).
Band members are: Jessie Vile (vocals), Brian Thrashcan (drums), Kimi Cutthroat (guitar, backing vocals), Strawberry (guitar, backing vocals) and Micah Semi-Colon (bass, backing vocals)
We play gritty anthemy streetpunk, we are the voice for those that have none. We speak out against the fucked up things that happen in our daily lives. The songs we play are focused mainly on social politics, the frustration of struggling in a country that is robbing its people blind in every way. We also sing about the most important things on a day to day basis for us- having integrity to who we are, the importance of TRUE friends that have your back no matter what, and the trials and tribulations that come with just trying to survive. We also have a lot of songs about getting drunk. Hey, life's too short to be serious all the time! Sometimes ya just gotta party. And Conniption Fits definitely like to party. See ya at the show!
Street Songs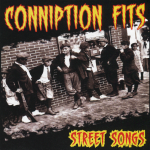 Conniption Fits new album Street Songs will bring the street punk right to your ears. It's raw like punk should be. Pick up your copy today!!
Audio Samples