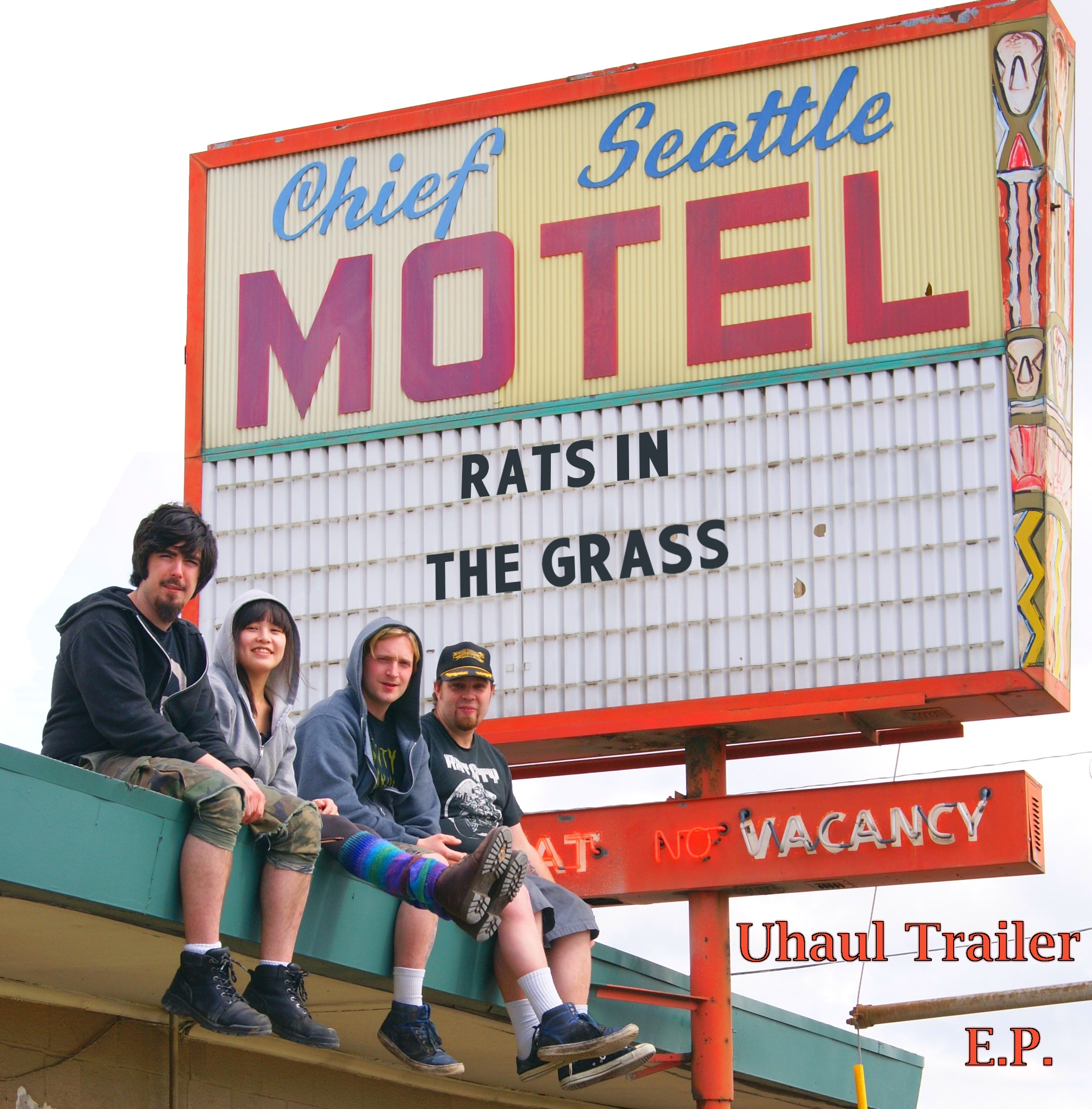 Rats In The Grass is made up of members of Seattle punk bands Rat City Ruckus and Poop Attack!
This band was formed out of necessity, because when you can't plug in the Marshall stacks or pound the drums
you gotta do something. It began with a couple of acoustic guitars and has since grown to a full fledged band,
currently consisting of Guitar, Bass, Mandolin, Banjo and Fiddle. Its old time music meets dynamic
brazen punk rock song writing and lyrics. Conceived in a scummy motel in Georgetown, Rats In The Grass is a band
you can drink beer to on a Saturday night or enjoy at a BBQ with the whole family!
Uhaul Trailer EP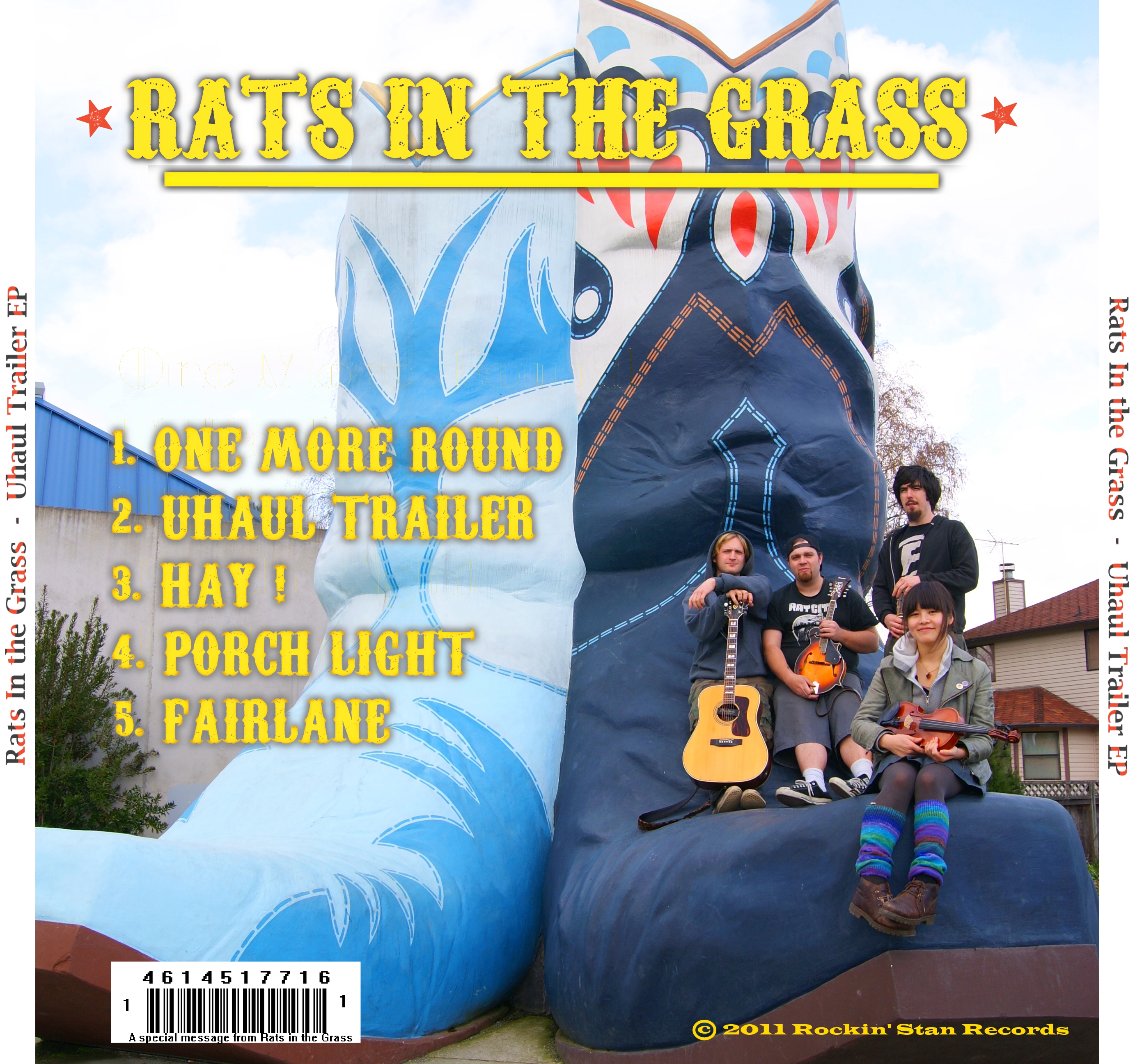 The Rats In The Grass debut EP Uhaul Trailer
Audio Samples