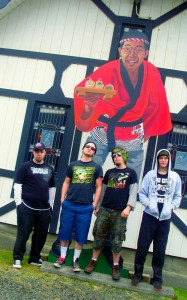 Born and raised in White Center. Ahh…. Rat City Ruckus…. Where to begin.. A barely rehearsed gang of dissociative fucks that meet a few times a month to rock the house and raid the liquor cabinet. Striving to smoke blunts and go nowhere fast. The Journey is the destination.
Mustard Shot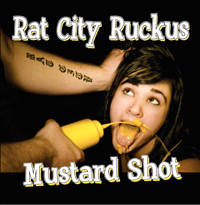 The Rat City Ruckus album "Mustard Shot" finds the boys as irreverent as ever. These guys will shove their opinion down your throat and you'll laugh about it. Thirteen in your face punk rock gems.
Audio Samples
Quartres

Rat City Ruckus' first album, Quartres, is not to be missed. It's full of punk rock energy and grit.
Audio Samples